International schools in Greece go hand in hand with the Golden Visa Programme. Many families decide to move to Greece altogether after acquiring their permanent residence permit. Children who do not speak Greek are welcome to go to school in Greece. They can attend International schools and universities, since courses are taught in English (or any other language like German or French, depending on the school).
Any family or individual who invests more than 250.000 € in Greece is granted a permanent residence permit and is free to live in Greece and travel in Europe.
Education in English, for students moving to Greece:
The education of the next generation is undoubtedly important for a family. In an increasingly globalised world, more parents hope that their children can receive an international education as early on as possible, so that children can take the lead in future competition. In this article we will introduce the international education in Greece, hoping to give investors who are parents or soon to be parents some inspiration.
There are many International schools in Greece, especially in Northern Athens.
Greece's international education resources are mainly concentrated in the capital city, Athens. Of the 13 international schools most are mainly distributed in the North of Athens and some in the South.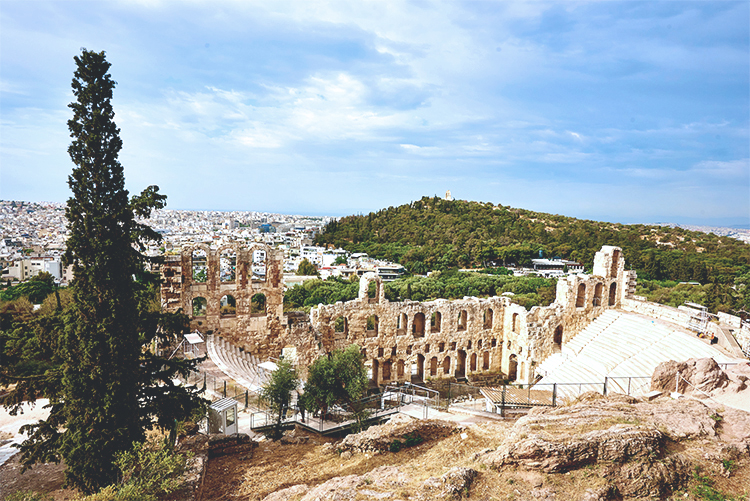 Education in Greece throughout history:
As an ancient civilisation, Greece is one of the birthplaces of Western civilisation. It is one of the earliest countries in the world to establish an education system. Socrates, Plato and Aristotle, so many ancient Greek educators and thinkers are still well-known worldwide.
Modern Greece not only has beautiful natural scenery, but also a complete education system. This means that it can provide a sound education for its citizens and in our case, residents. Greek schools are divided into two categories, public and private (often international) schools. You can enjoy 12 years of free education in public schools, but public schools teach all courses in Greek.
If parents want their children to have an education that does not require speaking Greek, private International schools is an appropriate choice.
Facilities, conditions and educational resources in International schools in Greece: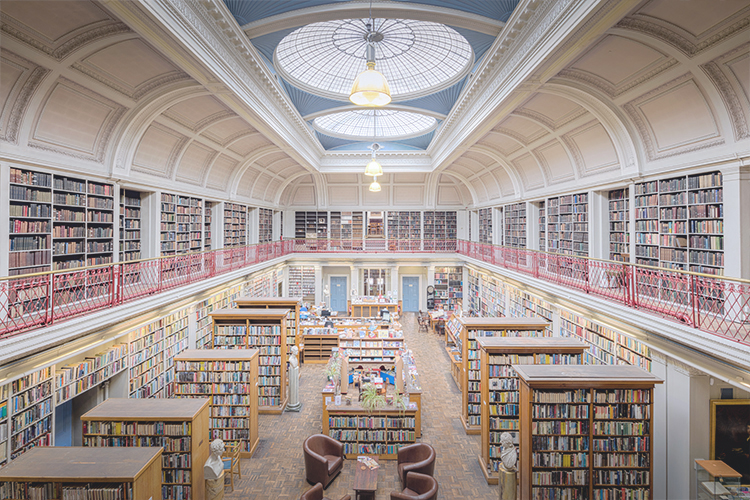 There are many International schools in Greece, among which British and American schools are especially popular. The level of education and the school's facilities are exceptional, and many of them provide education in all stages, from kindergarten to high school.
The graduates of Greek international schools are very likely to be accepted in elite universities in the United States and Europe.
As a member of the European Union, most Greek international schools are connected to foreign educational institutions and share learning and education resources.
After the economic crisis, the living conditions and economic level of Greek people have been affected. Consequently, there are fewer local families willing and able to send their children to private schools. Nevertheless, there is still a considerable number of Greek students attending International schools.
For families who want their children to attend International schools in Greece, it is easy to be accepted and the average teaching standard is of very high standards.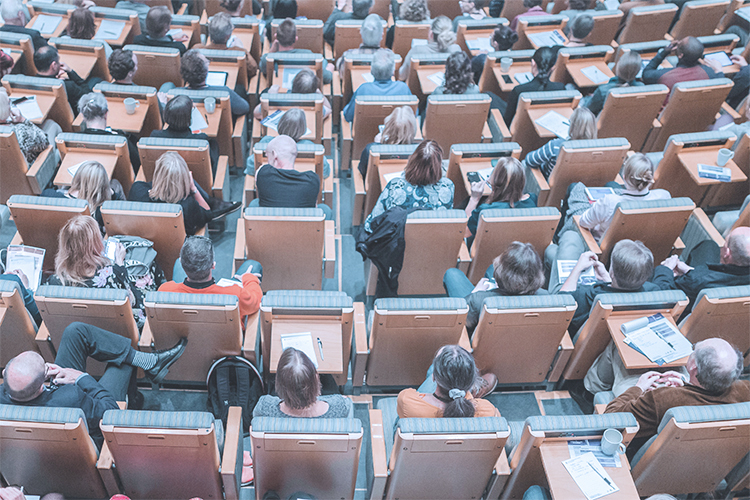 How is it to study in an English speaking International School is Athens?
Taking St. Lawrence College as an example, this British school was established in 1980 in the Koropi area of southern Athens. It is therefore perfect if you would like to live by the sea and send your children to school nearby. Covering an area of nearly 70,000 square meters, it is located in a campus surrounded by mountains. With a beautiful natural environment and far away from noisy downtown, St. Lawrence provides a perfect study environment for its students. The school has excellent facilities, modern technology labs, private libraries, computer rooms, amphitheatre, tennis courts, standard swimming pools and multi-functional sports halls for students to use.
According to official school record, the school has students from 52 countries.
More than 800 students range in age from 3 to 19 years old, more than 50% of whom are British, Greek and American citizens. A considerable number of students' parents are the staff of the foreign embassy in Greece, or have industries and businesses in Greece. As a British school, all the courses are taught in English, and the school also offers courses like modern Greek, French, Russian, Arabic and Chinese.
The school also offers English intensive courses for students of all ages with limited English proficiency, enabling them to learn English quickly and adopt the regular curriculum as soon as possible.
Instead of providing an IB program, the school uses the UK's GCE A-Level exam. The A-level is widely recognised by universities in UK It is equivalent to the UK college entrance examination and is an examination necessary for entry to a prestigious UK school. The A-level courses provided by St. Lawrence College has outstanding teaching results. From the records of 2003–2018 graduates of St. Lawrence College, 70% graduates went to UK universities for undergraduate education. Some outstanding graduates have been admitted to world top universities such as Yale University, University of Toronto, Imperial College, King's College London and the University of Edinburgh.
The standards of teaching at International Schools in Greece:
Not only St. Lawrence College, but also several other international schools in Athens also have excellent teaching quality and facilities.
Teachers in international schools in Greece are all required to have EU teacher's qualification.
Adding to the above points, International schools provide diverse courses which will fully develop children's interests and potential. In the same manner, the choice of A-Levels, IB and AP programmes is offered for the last couple years of high school. This means that whether you want your child to study A-Level to attend universities in UK or take SAT test to attend universities in US, there is always an option for your family.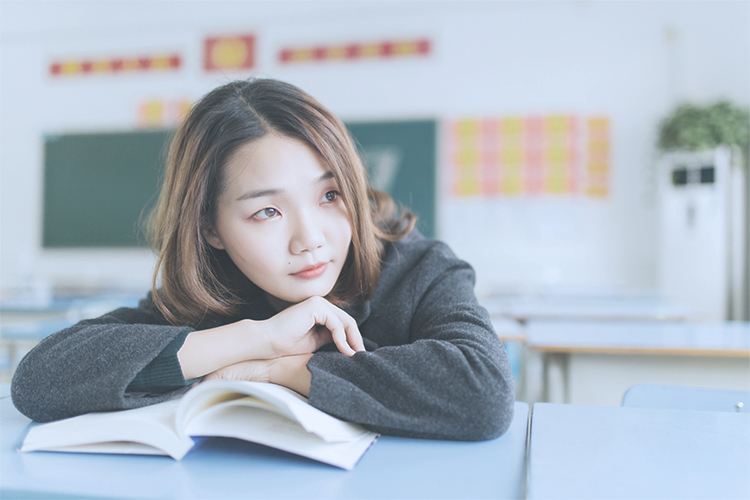 List of International Schools of Greece, for foreign students and families moving to Greece:
You can find a continuously updated list and interactive map of the International schools of Greece below, curated by our team. Some of the top International schools in Greece, suitable for families with a Golden visa are Campion, Pierce College, American College of Greece and St. Catherine's British Embassy school and Anatolia College in Thessaloniki.
Which are the best International Schools in Greece?
International Schools in North Athens, Greece:
English speaking:
American College of Greece, also known as Pierce College (US)
Campion School (UK)
St. Catherine's British School (UK)
American Community Schools, ACS (US)
Byron College:The British International School (UK)
International School of Athens, ISA
Costeas Geitonas School CGS
Doukas School
I.M Panagiotopoulos School
French Speaking:
Lycée Franco-Hellénique Eugène Delacroix
German Speaking:
International Schools in South Athens, Greece:
St. Lawrence College (UK)
International School of Piraeus (UK)
International Schools in North Greece:
Thessaloniki:
English Speaking:
Anatolia College (US)
Pinewood American College of Thessaloniki (US)
French Speaking:
French School of Thessaloniki – Ecole française de Thessalonique
German Speaking:
German School of Thessaloniki – Deutsche Schule Thessaloniki
Larissa:
International Community School of Larissa.
How much are the fees of International Schools in Greece?
International schools in Greece are private institutions, with tuition ranging from 7.000 – 13.000 euros per school year, depending on the age of the student and the policy of the school. This of course is a considerable investment and can be more or less expensive depending on the country you originate from. For instance, compared to China, the US or the UK, the tuition fees are most often cheaper.
The way of teaching is focused on preparing for university. This can be considered a valuable tool for one's future, making it easier to be accepted and to adapt to college.
The culture is diverse, with many Greek students also attending International Schools as well as children from professionals who moved to Greece for work. There is therefore the exposure to different backgrounds, languages and experiences as well as the support of students who have all recently moved to Greece.


Studying abroad after graduating from an International school in Greece:
Greece's high school education is internationally recognised and graduates can apply for higher education around the world with Greek high school diploma.
If your children to attend a Greek school, they will probably be spending enough time in Greece to be considered a long-term resident (after 5 years) or to be eligible to apply for Greek Citizenship (after 7 years).
As a result, this puts them in an advantage as they can apply for European and UK universities at a reduced tuition fee.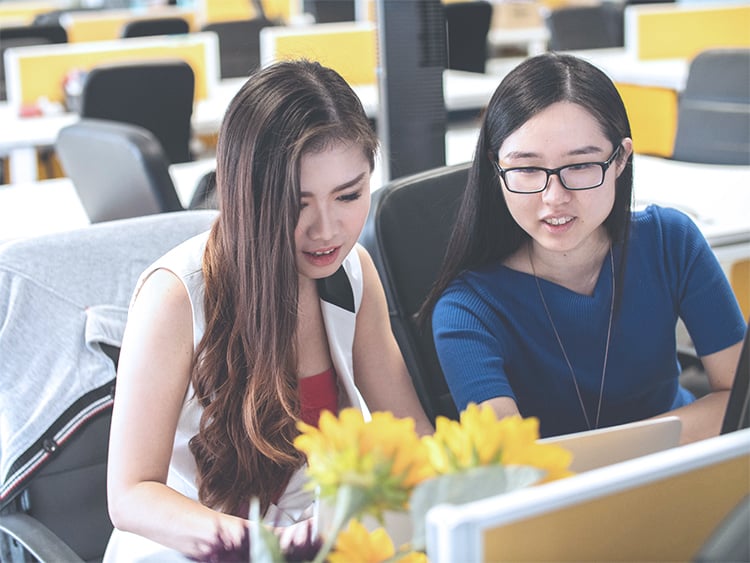 Here are some of the options for universities, after graduating from an International School in Greece:
1. Attend university in Europe or the United Kingdom. As a "home/EU" student if you are also a Greek citizen or long term resident, or as an International student if you only have the Golden Visa. (i.e if you have spent less than 5 years in Greece).
Greek International schools prepare students to study abroad and stand out from the competition.
Currently only a few universities abroad accept the Golden visa for tuition fee reduction, so a long-term residency or citizenship are a safer bet.
Universities in Greece with courses in English:
2. Attending private university in Greece: There are many highly respected private universities in Greece offering courses taught entirely in English. The vast majority of these are a branch of, or work with a prestigious university abroad. The curriculum, teacher selection, and test standards are strictly supervised and managed by the "mother" university abroad. Moreover, the diplomas obtained by the students are exactly the same as those of the original school. Consequently, this means that if you study in those university's Greek campus, you only need to spend two-thirds of the English and American tuition fees and get the same university diploma. Coupled with the lower cost of living in Greece, this can result in significant cost reduction and savings. Furthermore, those universities allow exceptional students transfer to their original campus in the last year of the study.
If you attend university in Greece in a school with ties to a university abroad, you receive Internationally recognised dual qualifications, and you have many chances of being transferred there, or be accepted for a postgraduate degree.
Some examples of private Greek universities, that are accredited or validated by foreign universities are:
The American College of Greece, Deree College offers 28 Bachelors degrees in it's North Athens campus. It is one of the most popular institutions amongst International and Greek students alike.
Metropolitan College, offering BA & MA studies in a plethora of subjects ranging from Law, Business, and Economics, to Engineering, Computing and Architecture. You can browse all the degrees taught in English here. There are currently over 24 Bachelor's degrees and 13 Masters, taught entirely in English, with 7 locations all over Greece.
New York College, European and American education. A prestigious university, offering a great range courses, all accredited by universities abroad as well. They are partnered with 5 universities in the UK, US and France. You can browse the courses they offer on their website, under "Programs". They are located in Central Athens, next to our office so you could even visit them when visiting Greece for your Golden Visa research!
There are around 15 universities in Greece, offering 187 undergraduate degrees and 167 postgraduate degrees in English.
You can find the complete lists by the British Council by clicking here for undergraduate and here for postgraduate.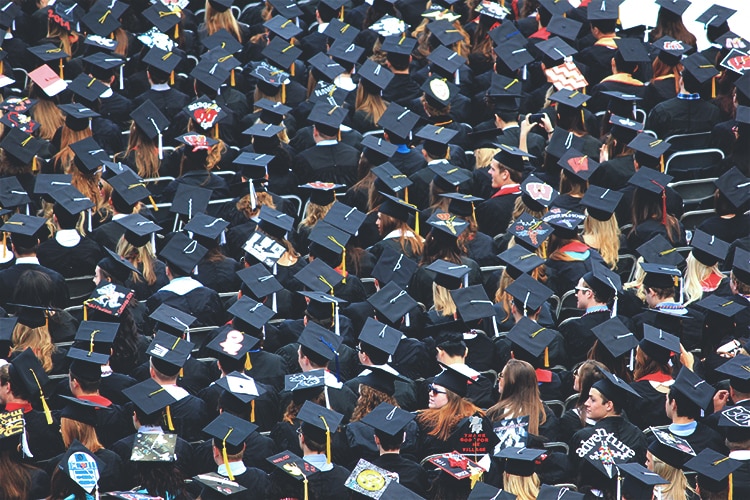 3. Attend a public university in Greece. Please note that even though state-owned, usually the English-taught degrees in public universities have a fee, around 7.000 – 9.000 euros a year.
Some of the most prestigious universities in Greece have courses taught in English. Here are some examples:
Undergraduate studies in Greece, in English:
The National & Kapodistrian university offers a 4 year Bachelor of the Arts course covering Archaeology, Literature and History of Ancient Greece which is all taught in English. You can read more about it here.
Postgraduate studies in Greece, in English:
There is even more choice when applying for a Masters degree, with public universities all over Greece, offering courses taught entirely in English.
The Athens university of Economics and business, offers courses in Finance, Marketing and Business. You can browse the curriculum to get an idea here.
The Aristotle University of Thessaloniki, one of the best in the country, offers 3 different Masters degree in Journalism & Media, all taught in English. Feel free to browse the course contents here.
The National Technical University of Crete offers a Masters in Engineering with its Technology and Innovation Management degree. Details can be found here.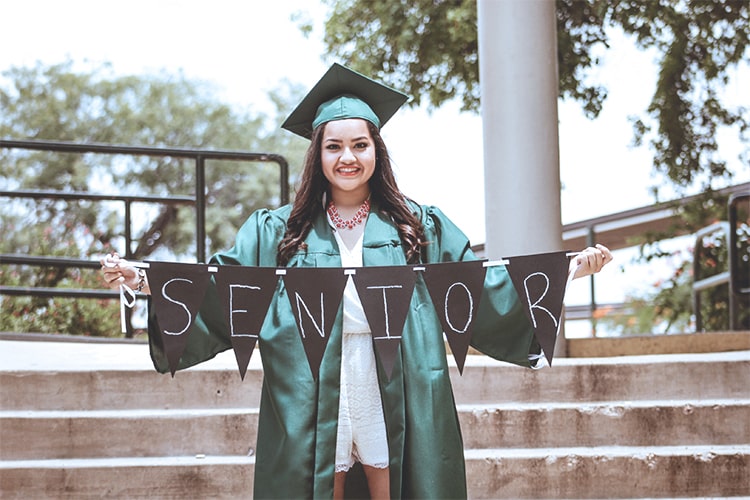 There is also the option to apply to universities back home, as an International student. This would make sense in countries with low admission rates / high competition. For instance in China
you can participate in an examination for overseas Chinese students and enter the Chinese universities with a low threshold. To be considered as overseas Chinese students need two conditions: the student needs to have a overseas status, like residency, PR, or citizenship. In the past four years, they have lived overseas for at least two years, no less than nine months a year. Therefore, after obtaining Greek residency, you can choose to study in Greece for two years, and then return to the China to participate in the overseas entrance exam. The tuition may be higher, but can be balanced out by the savings in high-school tuition, which is cheaper in Greece.
As professional investment consultants, Energopiisi can design an investment plan for your family to invest in Greece and help you with your child's education in Greece. If you are interested in international schools in Greece, please contact us for more information!
Sources: Article by Greek news agenda on International Masters degrees taught in English.
Information on universities in Greece accredited by UK universities from the British council.