Over the last decade, in a constantly changing environment, from different corners of the world, more and more people are realizing its value and join the league of global citizen- an identity that allows them to enjoy among others, International free movement, Access a country's growing economy and its opportunities, Wealth protection, Security against political and economic uncertainties, Better quality of life, Overseas residence rights, A wider choice of educational opportunities and advanced healthcare systems
Advantages of Greek Golden Visa and Greece's Residence Programs.
REGARDLESS OF WHAT MOTIVATES YOU, Greece, scoring high on all major factors taken into consideration when choosing their Plan – B Destination
When it comes time to present the Greek Golden Visa Program this seems to be a fairly easy task:
Starting from the low investment level of 250,000 euros, which is due to double starting from 1/5/2023 in certain areas of Greece, the low government fees, the five-year duration, the flexible and fast integration process within 2 months, the three generations that benefit from the same investment, the multiple investment options, the free movement in the Schengen countries and ending up in the right of free access to the health and education systems of the country, you feel that you have not communicated to the prospective investor all your advantages, keeping for the end, the Country itself.
Why Chose Greek Residence Permit?
The geographical location of Greece is conveniently placed at the point where the East meets the West providing a strategic investment destination.
As a member of the European Union and the Eurozone, Greece continues to be the economic hub of Southeast Europe, an ideal gateway to the Middle East, Western Europe, and North Africa, and an emerging energy and logistics hub for the entire region.
A new economy is in the making. Investment opportunities are abundant and attractive, in a wide variety of sectors. Greece's massive reform efforts are opening new investment frontiers that reward both first movers and established players. The next decade is set to see sustained growth in Country's economy
World Class cultural heritage – 5.000 years of History & Culture
Quality of Life- Cost of living
Gastronomy- Mediterranean diet
Ideal weather, clear blue sky, protected environment, 300+ days of sunshine per year, Mediterranean climate
Access to Higher Education and Health care system ranking 11th among 191 surveyed countries
Βut whatever you will promote, you feel that it is never enough, because you can never be able to get the pulse, to convey that unique sensation, the life experience that only an already partaker can share by speaking with his own words
Expats in Greece: Experience from a Golden Visa Investor
For this article, entitled GREECE PR not just a Golden Visa, we will let an investor share with us what he experienced and continues to enjoy as a Greek Golden Visa holder. We give the floor to Mr. Samahit Bal to share with us his own opinion and position
Having taken 50 rounds of the sun, Samahit was intending to run away from the mundane things of everyday life and allow a break to his tired legs. Albeit the idea was not to go on a wild goose chase, he was, without slightest of a hint, already counting his chickens before they hatched.  They say being at the right place at the right time always helps. Chancing upon the golden visa programme, perhaps, he feels, holds every testimony of that. A casual inquiry over a web link was certainly not something that Samahit thought would change his life forever. But it actually did, making him feel like an early bird that caught some worms.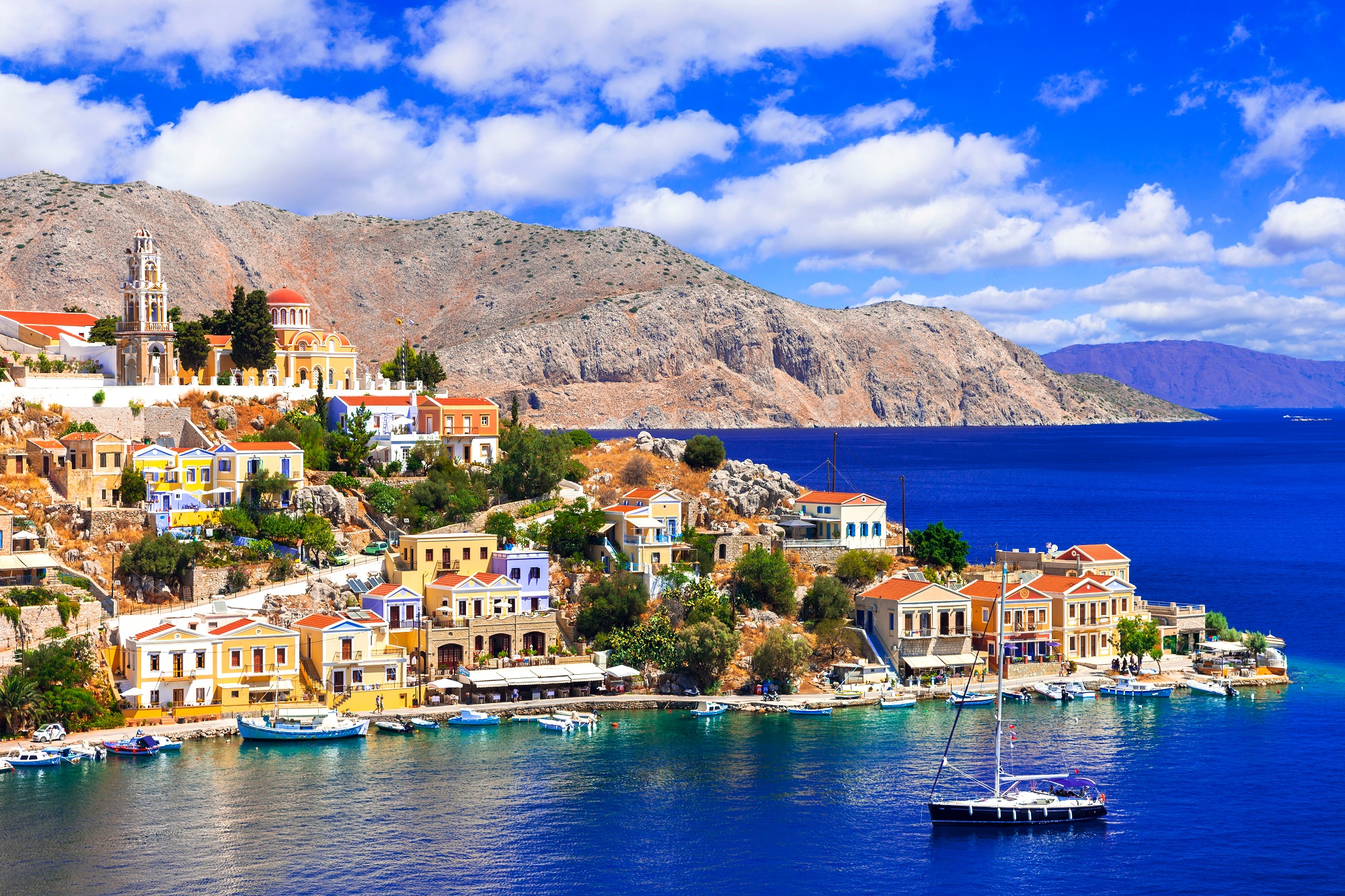 Turquoise water and blue sky to retire to
Greece's Rich History
The rich history and heritage of Greece would always capture anyone's imagination. The country as a whole is beaming with peace, harmony and the pride of being the cradle of western civilization, the birthplace of democracy, western philosophy, western literature, major scientific and mathematical principles, and the Olympic games.
Great Geopolitical Location
Geo-politically speaking, its exit from the EU's enhanced surveillance framework for its economy has only augmented its economy, putting an end to over a decade long turmoil and allowing more flexibility in terms of making own policies. This has also helped in enhancing Greece as a major investment destination. The geographical location of the country gives it an enviable edge over the rest. Situated at the junction of three continents, it is a meeting point of age old classical heritages of various kinds. If this is not reason enough to leave anyone awestruck, then nothing is.
Economic Growth
The financial crisis of the last decade was largely the upshot of structural problems that ignored the loss of tax revenues due to systematic tax evasion. However, the course correction measures adopted post the global economic recession have contributed immensely in getting the fiscal house in order.  Taking baby steps, Greece has now limped back to a safe place to invest with significantly lower rate of interest in comparison with most of the European nations.
Soaring inflation rates, high fiscal deficits, exchange rate crisis and low fiscal deficits that crippled the nations for decades are things of past now. Over the past ten years, the Government has systematically moved away from a bailout funding induced by the Eurozone crisis to positive GDP growth, lowered tax rates, decreased unemployment rate, and renewed rewards for domestic and international investors.  Turquoise water and blue sky certainly feel better when you have a sound financial ecosystem watching your back
Basket of opportunities
To each his own- Samahit had his own considerations to weigh when it comes to moving to a new place for residence. Several factors including of course the cost involved in the golden visa programme, the investment potential of the place and the sheer beauty of the mountains and the sea ensured that his task was cut out. It's only after staying here that one would discover the other intangible benefits. The country and the people lay out the welcome mat like no one else does.  If one is considering investment, the latest date from the European Investment Monitor (EIM) suggests that Greece has witnessed in 2021, its second highest performance in FDI in greenfield projects since 2000.
With this shift in investment, Greece has gained significant comparative advantages in agri-food, transport and logistics, software and IT services sectors.  The improvement in the qualitative components of the investment ecosystem has contributed immensely to raise high level of optimism in terms of the evolution of the country's attractiveness and increased potential for investment. Samahit's move from India to Porto Rafti can be looked at as a testimony to Greece's attractiveness despite the challenging times, which is also reinforced by the EY's attractiveness survey of 2022.
Right Partner's seamless processing
A penny saved is a penny earned. This is exactly what Golden visa programme by the right Partner in ground has in offer. You choose a place, and they will do the rest. With opportunities galore, it is not going to be an easy task. One would only get spoilt for choices. Samahit felt lost for a while. However, his professional consultants helped in narrowing down the search and eased off the anxieties. The plater had everything in it, starting with beautifully catalogued properties, followed by a meticulously laid down procedure to go about owning one. The people handling your case would surprise you with the amazing turn- around time. The information that one needs and a flow-chart of activities would be there in your inbox even before you thought you needed them to make your decision. They would not suggest you to put all your eggs in one basket, rather offer you a basket of possibilities with long, short and medium term returns on investment to choose from. The minimum invest threshold is also quite mouth-watering if one considers other such comparative programmes.
The golden visa programme, to sum up, is an extremely simplified one coupled by its super-quick processing time. Nothing could be more seamless than choose a place, make the payment, get the papers together, submit the biometrics and then take a nap. A residence permit valid for five years with terms for renewability will be at your doorstep, more amazing being the non-mandatory requirement of physical residence. If this is not seamless, then nothing is.