As the digital nomad lifestyle continues to gain popularity, Greece has emerged as a desirable destination for those seeking a perfect blend of work and leisure. The country's stunning landscapes, rich history, and vibrant culture make it an ideal choice for digital nomads looking to live and work in an inspiring environment. In this article, we will explore the best places in Greece for digital nomads, where you can set up your remote office while immersing yourself in the beauty and charm of this Mediterranean paradise.
On the other hand, digital nomadism could significantly contribute to Greece's economy and regional development.
According to a study by the "MIT Enterprise Forum", if Greece could attract 100,000 digital nomads annually, staying on average of 6 months, the country could benefit with over €1.6 billion. This is almost equivalent to the generated income by a week's stay of 2.5 million tourists.
Best Places in Greece for Digital Nomads
1. Athens: The Bustling Capital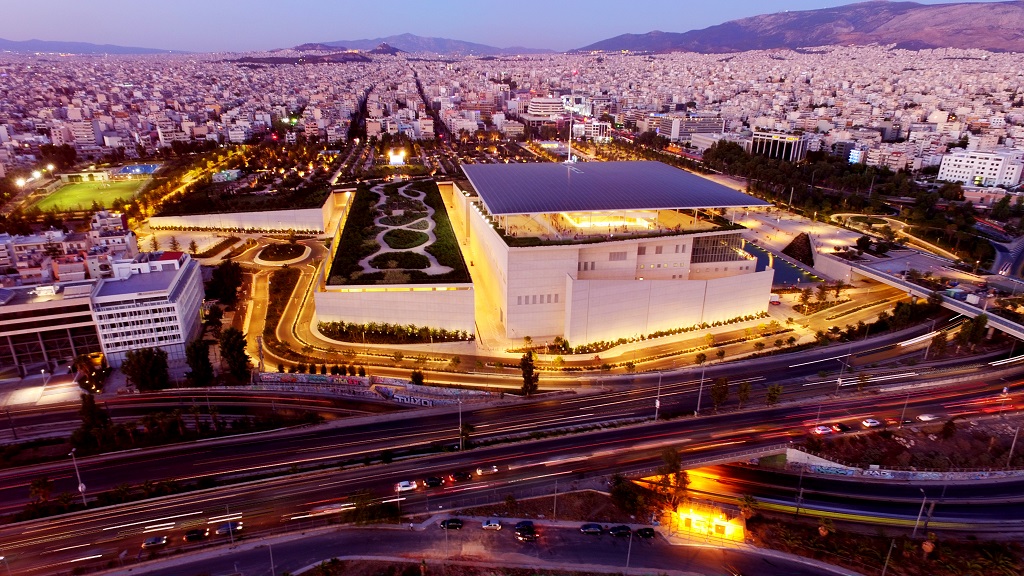 Athens, the capital city of Greece, offers a unique mix of ancient wonders and modern amenities, making it an attractive destination for digital nomads. With its vibrant coworking spaces, high-speed internet, and a thriving startup scene, Athens provides a conducive environment for remote work. Enjoy a stroll through history by visiting iconic landmarks such as the Acropolis and delve into the city's energetic atmosphere during your downtime.
2. Thessaloniki: A Cultural Hub
Thessaloniki, Greece's second-largest city, is ideal for digital nomads because it is a bustling cultural hub with a vibrant arts scene and a youthful vibe. The city boasts a range of coworking spaces, cafes, and creative hubs, providing digital nomads with ample opportunities to connect with like-minded individuals. Enjoy the city's vibrant nightlife, explore its rich history, and savor the local cuisine during your stay in Thessaloniki.
3. Chania: A Gem in Crete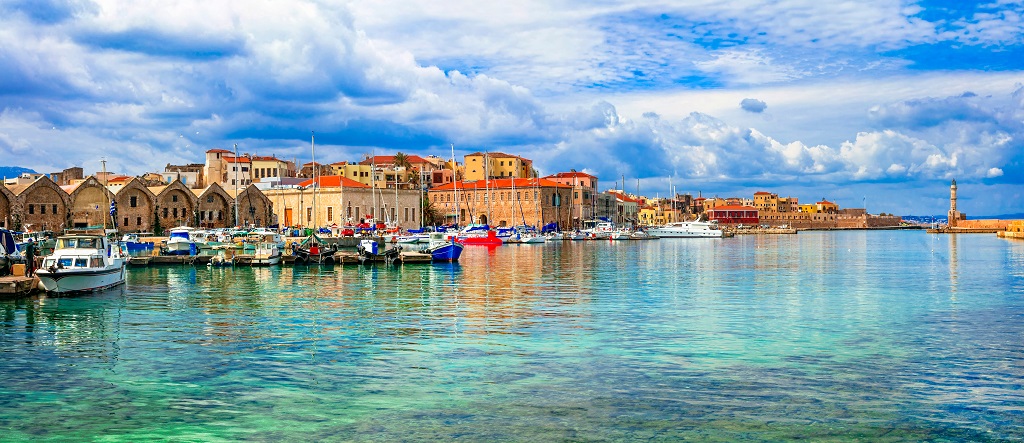 Chania, located on the island of Crete, offers a picturesque setting for digital nomads seeking a peaceful and laid-back lifestyle. This charming coastal town combines old-world charm with modern conveniences. With its reliable internet infrastructure, stunning beaches, and welcoming community, Chania provides an ideal backdrop for remote work and relaxation.
4. Rhodes: The Island Paradise
Rhodes, one of the largest Greek islands, is a haven for digital nomads in search of a balance between work and leisure. With its stunning beaches, medieval architecture, and vibrant local culture, Rhodes offers a unique experience for remote workers. Set up your laptop in one of the cozy cafes overlooking the turquoise waters, explore the island's ancient ruins during your breaks, and unwind with a refreshing swim in the Aegean Sea.
5. Corfu: Nature's Retreat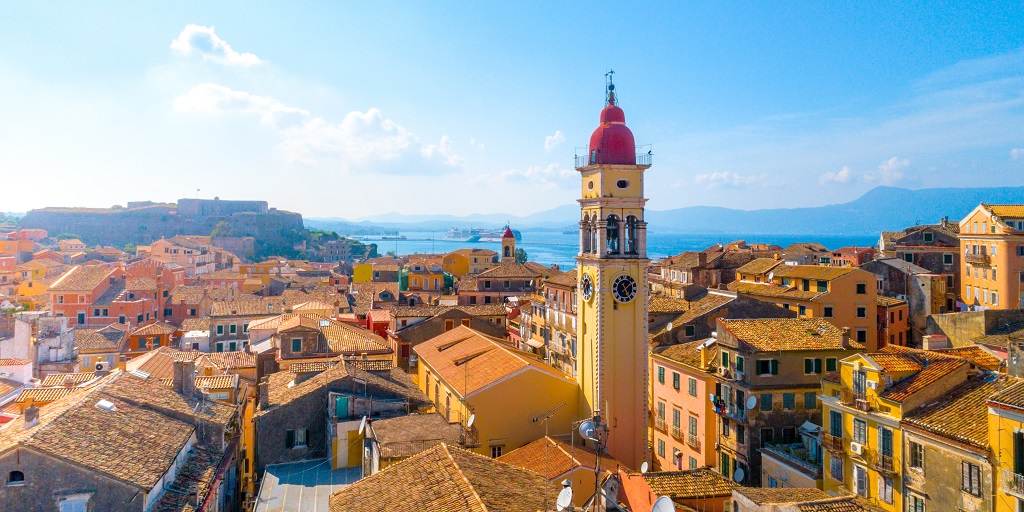 Corfu, known for its lush landscapes and crystal-clear waters, is a paradise for nature-loving digital nomads. The island's serene atmosphere and picturesque villages provide the perfect escape from the hustle and bustle of city life. Enjoy the island's natural beauty while working remotely from charming cafes nestled amidst olive groves or take a break to explore hidden coves and hiking trails.
Frequently Asked Questions for Greek Digital Nomads Visa
1. Can I find reliable internet connections in these locations?
Absolutely! Greece has made significant advancements in its internet infrastructure, especially in major cities and tourist destinations. You can expect to find reliable internet connections in most cafes, coworking spaces, and accommodations catering to digital nomads.
2. Is it easy to find affordable accommodation in these places?
Greece offers a range of accommodation options to suit various budgets. While some areas may have higher prices during peak tourist seasons, there are still plenty of affordable options available, especially if you book in advance or consider staying slightly outside the main tourist areas.
3. Are there coworking spaces available for digital nomads?
Yes, many cities in Greece, including Athens and Thessaloniki, have dedicated coworking spaces designed to meet the needs of digital nomads. These spaces offer a productive work environment, networking opportunities, and a community of like-minded professionals.
4. What is the cost of living like in Greece?
The cost of living in Greece can vary depending on the location and your lifestyle choices. Generally, Greece offers a more affordable cost of living compared to many other European countries. However, popular tourist destinations may have higher prices for accommodation and dining. Exploring local markets and opting for traditional Greek cuisine can help you save money while experiencing the authentic flavors of the country.
5. Is it easy to meet other digital nomads in Greece?
Yes, Greece has a thriving digital nomad community, and it's relatively easy to meet fellow remote workers through coworking spaces, networking events, and online communities. Engaging with these communities can provide valuable connections, support, and opportunities for collaboration.
6. What is the visa situation for digital nomads in Greece?
Greece can officially attract and welcome digital nomads after the introduction of a special visa, called digital nomad visa, through the recently passed Law 4825/2021 (Government Gazette A' 157/4.9.2021).
● This new type of visa provides permission to third-country citizens to enter and remain in Greece.
● These citizens are self-employed, dependent employees or freelancers, who work remotely using Information and Communication Technologies (ICT) with employers or clients outside Greece.
● The duration of digital nomad visa is 12 or 24 months, depending on the issuance process, but it can be renewed for another 2 years for both digital nomads and their family members.
Greece offers a plethora of incredible destinations for digital nomads seeking a harmonious blend of work and exploration. Whether you choose to immerse yourself in the bustling streets of Athens or find tranquility on the picturesque islands, Greece is sure to captivate your senses and inspire your work. Embrace the Greek lifestyle, indulge in mouthwatering cuisine, and explore ancient history while pursuing your professional endeavors in this Mediterranean paradise. According to research conducted on the world's most popular destinations for digital nomads, Athens ranks fifth in Europe's top 10.