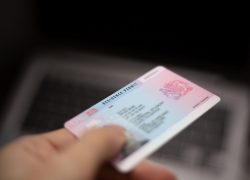 Greece The Champion of European Golden Visas
The 1,035 Greek Golden Visas approvals in 2021 made Greece the most popular country in Europe among similar programmes, among which Turks, Lebanese, Indians, Iranians and Russians were the considerable groups of investors who desired to stay away from economic and political instability, or to seek an investment refuge and a way into the European Union through investment migration.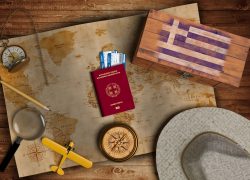 Greek Passport The 7th Most Powerful
The Greek passport ranked 7th, along with Australia, Canada, the Czech Republic and Malta, on the Henley Passport Index, offering its holders visa-free access to 185 countries.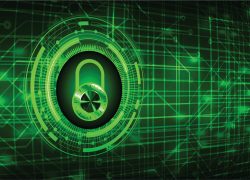 JPMorgan Secured Greek Fintech Deal
JPMorgan agreed to acquire an around 49% stake in Athens-based fintech Viva Wallet, which focuses on facilitating payments for small and medium-sized businesses in 23 European countries, including bill payment, virtual debit card issuance and merchant cash advance. Financial terms of the transaction were not disclosed, but sources close to the deal told Reuters Viva Wallet was valued at more than 2 billion USD.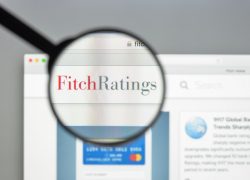 Fitch Raised Greek Economic Outlook To Positive
Fitch Ratings has revised Greece's economic outlook from "stable" to "positive" and also raised its estimate for the country's economic growth in 2021 to 8.3%. Greek banks are a big reason for the upgrade, "sharply reducing the level of non-performing loans… and enhancing their ability to provide credit to the real economy." as stated by the credit agency. A key factor in boosting economic activity in 2022 will be the Greek Recovery plan, with spending from the fund forecast to exceed €5 billion per year by the end of the implementation period.
ATHEX Hit A 14-Year High In 2021
2021 was a pivotal year for the Greek bourse as a 14-year record was set in total funds raised by listed companies. Through eight capital increases, a total of €3.7 billion while through bond, a total of €1.42 billion was raised respectively.
10-year Greek Bond All The Rage
Greece just raised €3 billion at an interest rate of 1.8% through a book-building process for a 10-year bond issue on January 19th. Offers placed during the process exceeded €15 billion, and according to Public Debt Management Agency (P.D.M.A.), the composition of investors was 84.5% from abroad, 15.5% from Greece and 87.2% institutional. The Finance Minister, Christos Staikouras, stated that the issue was crowned with success, as it gathered high demand and quality of funds and added that the cost of borrowing is considered very satisfactory, taking into account the current, international situation.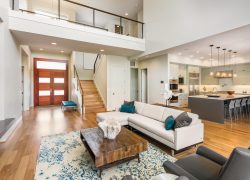 Athens Property Prices Surge Nonstop
Driven by an expanding economy and foreign interest, Greek property prices rose faster in 2021 than in 2020. Athens led the country's housing market, the average rates in Athens are now 30-32% higher than in 2018. In the last quarter of 2021, the average asking price for residential assets in Attica reached up to €1,840/sq.m, up 7.6% year-on-year. On the other hand, the average asking monthly rent in the Greek capital climbed to €8/sq.m, up 5.2% from the same quarter in 2020, according to the Spitogatos Property Index (SPI).
Despite this remarkable rebound, houses remain between 22% and 37% cheaper (depending on the area) than the peak they had reached in 2007.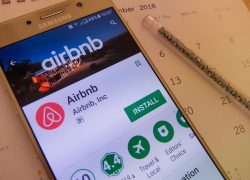 Athens Short-term Rental Keeps Rallying
According to a recent analysis by AirDNA, demand for short-term rentals in the Greek capital has already returned to the same level in pre-pandemic period since last November. Airnb-type assets posted a 7.6% increase compared to November 2019, and most of the listings are located in popular tourist spots like Plaka, Monastiraki, Syntagma, Psyri, Metaxourghio, Gazi and Kerameikos.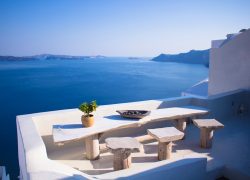 3 Greek Islands Named Best of The Best 
The travel platform TripAdvisor has just released its Travelers' Choice Awards for 2022: The Best of the Best Destinations. Three Greek islands proved among the world's most popular destinations with its users: Crete was found in the 5th place, in the main category "Most Popular Destination" and was ranked number three in the Sun Seekers category, where we also find the islands of Rhodes and Santorini, in eleventh and fourteenth place respectively. Rhodes and Santorini are also listed at third and tenth place in the Trending Destinations category, naming the places around the world that showed the greatest increase in popularity last year.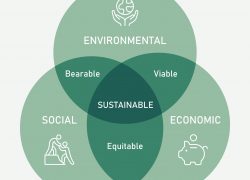 Paving Rhodes As World's First Sustainable Destination
TUI Group, TUI Care Foundation and the Government of the Region of the Southern Aegean launched the "The Rhodes Co-Lab" initiatives, aiming to develop Rhodes into a role model of sustainable holiday destination over the next 5 years. "The Co-Lab can serve as a laboratory for sustainable tourism of the future and strengthen and further develop these impacts," TUI Group CEO Fritz Joussen said. Why Rhodes? TUI's representatives explained that as a top global destination, the particular Greek island offers the best conditions to test innovations for more sustainability in tourism and to understand their interaction, as all the components of a holiday are offered on Rhodes: hotels, airports, cruises, transfers and mobility and excursions.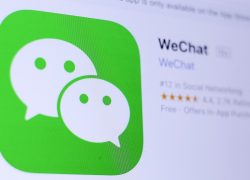 GNTO Awarded WeChat Channels Creator
The Greek National Tourism Organization (GNTO) service in China was recently honored with the "WeChat Channels Creator Plan" award by the most popular social networking application of the same name in China, with over 1.2 billion active users. The GNTO was praised for implementing best practices and using the platform for promotional campaigns in the tourism sector that have generated over 8 million views since the beginning of 2021.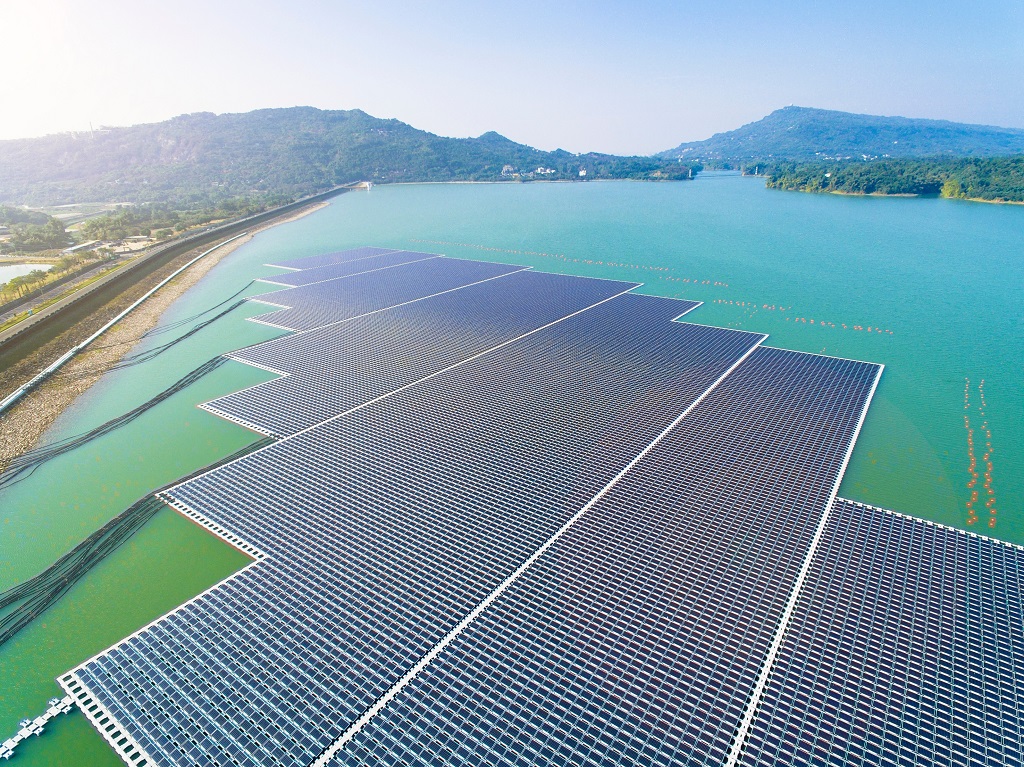 Floating Solar Power Plants Launch
Greek construction company and energy provider GEK Terna plans to build three floating photovoltaic (PV) power plants with a combined capacity of 265 MW at three different water reservoirs outside natural reserves in western Greece, with an investment cost around €170 million. The first floating PV plant in the country, a 103 MW project is set out for the artificial lake Pournariou in the Arta region with an estimated production of 156.2 gigawatt hours (GWh) annually and a CO2 saving of 150,000 tones.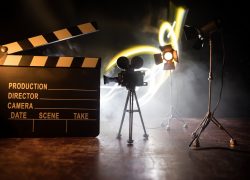 Greece Is Back On Hollywood's Radar
A recent study released by Athens-based research and policy institute diaNEOsis indicated that Greece has drawn the attention of more foreign film and TV productions due to the country's unique landscapes and the financial incentives offered by the Greek state. The fact that Greece offered the highest cash rebate (cost recovery, today at 40% for eligible costs) in Europe was a decisive factor in luring foreign producers. 10 big films or series, with a budget of €8 – 20 million have been shot in the Greek territories, from "Rise" about the life of Giannis Antetokoumpo that was shot in Sepolia, to a sequel to "Knives out" with Daniel Craig in Porto Heli or "Crimes of the Future" by David Cronenberg with Viggo Mortensen.