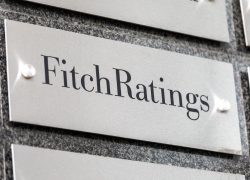 Fitch Upgraded Greek Major Bank
Fitch Ratings has upgraded National Bank of Greece S.A.'s (NBG) Long-Term Issuer Default Rating (IDR) to 'B+' from 'B-' The two-notch upgrade reflects NBG's strong progress in reducing the stock of impaired loans in the last two years, despite the challenges posed by the pandemic.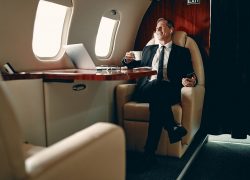 Golden Visa Solid Year Ahead
Greece was crowned the European champion with 1,035 Greek Golden Visas approvals in 2021. According to Greece's migration and asylum ministry's data, a total of 576 permits were granted to Russians last year, up by 79%. Another 304 permits were issued to Lebanese and 605 to investors from Turkey, up 71% and 15.5% respectively. Chinese investors also rebounded with 478 permits, marking a 8% increase over 2020. Individuals from India are also looking to invest in Greece, seeking easy access to EU and Schengen countries provided by the Golden Visa scheme.
On the other hand, there is an increasing interest in the creation of family offices. The law currently excludes non-residents in tax terms (non-doms), but investors are asking for a change in the law to open up the process and allow non-doms to set up family offices in Greece.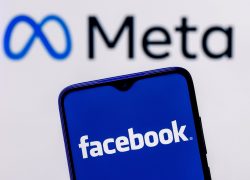 Facebook Entrenching Greece On Tech Map
Meta, the parent company of Facebook has acquired Greek-founded audio applications developer Accusonus. According to sources, the deal is valued between €70-€100 million. Meta Platforms will continue Accusonus' operations in Greece, but will also invest to further develop the company in providing premium audio solutions required by the world of virtual reality, or metaverse.
Meta Platforms executives are in contact with the Greek government in order to evaluate the prospect of establishing a subsidiary in Greece and transferring a significant number of their overseas workforce to work in the country.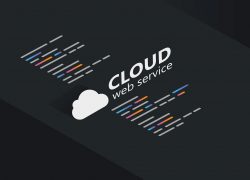 Amazon Speeds Up Investment In Greece
Amazon Web Services (AWS) plans to set up its first local zone in Athens, with an estimated capital of €150-200 million. Local zones are AWS infrastructure that places computing capacity, data storage, databases, and other services closer to major cities and industrial centers. This allows AWS customers to develop applications that require minimal latency of less than 1/100th of a second, close to the end users.
AWS Vice President for Global Public Policy Michael Punke noted that Greece was chosen partly because of the government's meticulous work in the preparatory process but also because of the change seen in the Greek economy compared to the previous decade.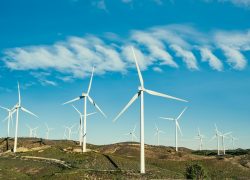 Wind Energy Up 8.2%
Greece has ambitious national targets for the expansion of wind energy and the reduction of the country's dependency on fossil fuel imports, while the EU is building only half the wind energy it needs for the Green Deal, according to WindEurope's Annual Statistics 2021.
Hellenic Wind Energy Association (HWEA) data revealed that wind energy power in Greece totalled 4,451 MW in 2021, up 8.2% compared with the previous year, with 128 new wind turbines connected to the system, an investment worthy of €340 million.
Greek Vacation Rental Gained Pace
Data from vacation rental research house AirDNA showed that in 2021 the increase in demand for short-term property rentals (in the form of overnight stays) rose in Greece by 40.7% compared to 2020, bringing the country to the top spot in Europe in terms of growth. This significant increase does not signal the full recovery of the sector to pre-pandemic year (2019), as there was still a shortfall of 24.2%.
On the other hand, the volume of local property transactions continues to see capital inflows from overseas investors. A surge of 34.7% of overseas capital was recorded last year, a further increase is anticipated for 2022.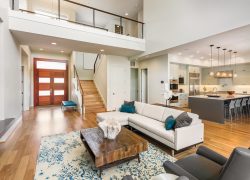 Athens Property Prices Surge Nonstop
Driven by an expanding economy and foreign interest, Greek property prices rose faster in 2021 than in 2020. Athens led the country's housing market, the average rates in Athens are now 30-32% higher than in 2018. In the last quarter of 2021, the average asking price for residential assets in Attica reached up to €1,840/sq.m, up 7.6% year-on-year. On the other hand, the average asking monthly rent in the Greek capital climbed to €8/sq.m, up 5.2% from the same quarter in 2020, according to the Spitogatos Property Index (SPI).
Despite this remarkable rebound, houses remain between 22% and 37% cheaper (depending on the area) than the peak they had reached in 2007.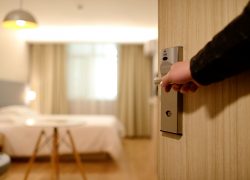 Hospitality Endeavours In Fever
Greece's economy relies heavily on tourism and now that travel is coming back, so are opportunities for investors. The hospitality industry expects the opening of many branded hotels in the capital is on the way. Some examples include:
Brown Acropol and Dave Red Athens are already operational, as are Villa Brown Ermou and Kubic.
A four-star hotel for the Moxy Hotels chain of the Marriott Group is well underway, as is the classic old hotel Esperia Palace on Stadiou Street, which will become NYX Athens, on the site of the former King's Palace Hotel at the edge of Syntagma Square.
The Hilton Athens, closed down completely on January 31 this year is expected to re-open at the end of 2024 under Hilton's luxury brand Conrad, offering 280 rooms/suites and 50 luxury apartments.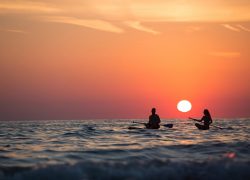 Northern Europeans Desire Greek Trips
Greece ranks 3rd in the preferences of travellers from at least five Northern European countries, according to research findings by Accor, a global hospitality group. The research was based on a survey featuring 6,000 participants from the United Kingdom, the Netherlands, Germany, Poland and Russia, with questions regarding travel preferences. Greece scored respectively 28% and 18% in the research's two lists: most preferred European country and the most preferred country in the world to travel to in 2022.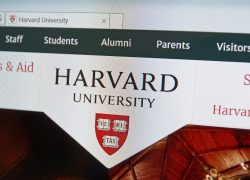 Harvard Joins Athens University In Migration Studies
Harvard University and the National and Kapodistrian University of Athens singed an agreement in offering a three-week intensive, interdisciplinary course on migration and refugee studies. The course will be held in Athens, Nafplio and Lesvos from July 11th – 31st this summer. Participants will be offered both conceptual and practical engagement with key issues related to contemporary forced migration.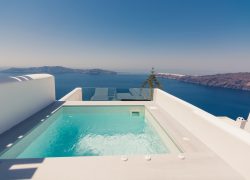 Nobu Set Foot In Santorini
Nobu Hospitality, the premier luxury lifestyle brand founded by renowned chef Nobu Matsuhisa, actor Robert De Niro and film producer Meir Teper announced its first hotel and restaurant project in Greece. Located in the village of Imerovigli, the Nobu Hotel and Restaurant Santorini is set to open this spring, with some of the most beautiful views of the entire island. The new Nobu project will be their 26th hotel in the world, and the 10th in Europe.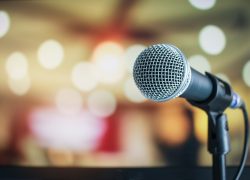 Chinese Covered Greek Song Went Viral
A video clip of a Chinese woman singing the song "Mazi sou" in Greek became an instant hit on YouTube. Wagen Wu, a reporter who works in Beijing for the Greek-language service of the International Chinese Radio, adopted the name Elpida (Hope in Greek) and uploaded on her channel her singing performance.
In the video, Elpida conveyed not only her love for Greece, she also introduced her homeland to the Greek people. To her, both countries share some similarities, such as their long histories, the kindness of the people, and their embrace of multiculturalism.