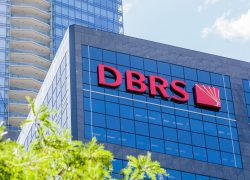 Another Credit Lift For Greece
Canada-based rating agency DBRS Ratings GmbH (DBRS Morningstar) upgraded Greece' s credit rating to BB High from BB and changed the trend to Stable from Positive, believing that "Greece continues to progress economic reforms and remains fully committed to fiscal consolidation."
"This is an extremely positive development, a recognition of the progress and the prospects of the economy" Greek Finance Minister Christos Staikouras said.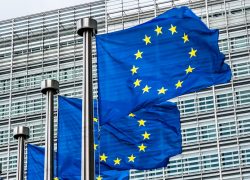 Greek Authorities Impressed the EU
The thirteenth enhanced surveillance report compiled by the European Commission concluded that Greece has taken the necessary actions to achieve its specific commitments, despite the challenging circumstances that continue to be posed by the pandemic. Furthermore, the Greek authorities delivered on specific commitments across various areas, notably as regards enhancing the efficiency of public administration, completing the administrative reorganization of the Single Pension Fund, the simplification of investment licensing in the agreed sectors, implementing wider structural reforms, particularly in digitalization, and began implementation of a Recovery
and Resilience Plan.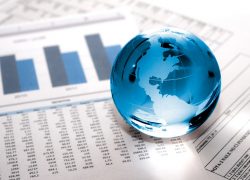 Top Global Banks Are Coming
The largest foreign investment banks want to get their share of the upcoming big deals of the Greek economy by opening offices in the Greek capital. Apart from JP Morgan, which already has a presence in the country, Goldman Sachs, Bank of America and Deutsche Bank all plan to open offices in Athens. A common strategy behind these plans is establishing a presence in a market, in which investment banking is still in its infancy, in relation to other European countries. Alexis Patelis, director of the financial office of the prime minister has foreseen the activation of foreign banks that will operate competitively with Greek banks in the field of financing the real economy.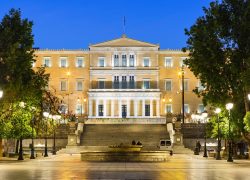 Greek Economy Is On Superhighway
In his opening remarks during the EIB-BoG online conference: "Investment in Greece post-COVID-19″, the governor of Bank of Greece Yannis Stournaras said that Greek economy will grow faster than the expected average rate of 2% in the next decade for three specific reasons.
Firstly, due to the unusually high private sector deposits to 15% of GDP in 2021. A second reason is that Greece will receive around €30.5 billion from the NextGeneration EU fund focusing on high added value projects and another €40 billion from structural funds in the coming years. A third reason, he said, is the increased ability of the banking system to fund sustainable investment plans.
Economic activity is currently recovering from the recession caused by the pandemic but the pace of recovery is equally impressive.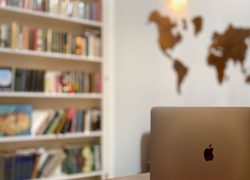 Remote Work Haven
The Ministry of Tourism with the head of VISA are in talks in promoting Greece as a remote work destination for the staffs of the multinational financial services corporation. US credit card company VISA is estimated to be able to send up to 3% of its staff (21,500 people) to the country annually, all year round.
It should be noted that Athens has recorded the third fastest growth rate in the world among digital nomad destinations, according to data by Nomad List.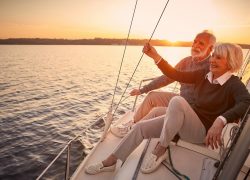 British Pensioners Love Greece
Greece has been ranked as the fifth most popular destination for retiring abroad, according to a survey by PensionBee, that covered over 1,000 UK residents aged between 18 – 73 who are planning to retire overseas. The majority of respondents share the same motivations for retiring in a foreign country, namely "a better standard of living", to "experience a different culture and country", "better weather", "property being more affordable", "lower taxes", and "better healthcare services" .
An estimated 200,000 – 250,000 British retirees are now permanently living in Europe.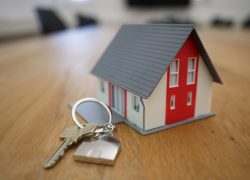 Athens Offers Super Value
Athens ranked second among the most affordable countries in the European Union and eighth in the world for buying a property, according to a new global survey by Compare the Market. The study found that overseas buyers looking to get more for their money should head to Greece. Furthermore, the study analysed average property price per square metre, average household disposable income and property price per square meter to income percentage of 38 countries. The average Greek home costs just €1,560 per square metre.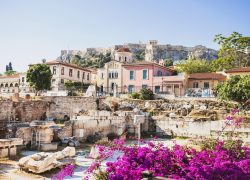 Acropolis Top of the World in STR
After Pompeii of Italy, the Acropolis of Athens is the second world-famous landmark that has the cheapest homes for short-term renting within a walking distance of 2km, according to a review of 45,573 Airbnb listings and 2.5 million user ratings conducted by Uswitch.
The Airbnbs surrounding the Acropolis have been ranked the best in the world, thanks to their low price and high Airbnb rating (4.82/5), in both guest reviews and accommodation amenities. There are nearly 700 Airbnbs to choose from in the Greek city. After wandering around the citadel, you can save yourself a long journey back to comfort by booking an Airbnb in Athens, priced at an average of €66.47 per night.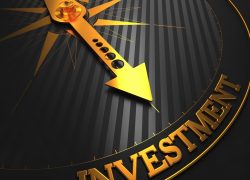 Foreign Investments Heating Up
Greece recorded an impressive 74.3% increase in Foreign Direct Investment (FDI) in 2021, which is a new record for FDI inflows. According to provisional data published by the Bank of Greece, net FDI inflows last year exceeded €5 billion (2021: €5,055.9 million), compared to €2.90 billion a year earlier.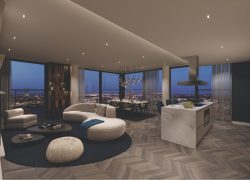 Elliniko Luxury Housing Project Taking Shape
Lamda Development announced that down payments towards the purchase of the first 327 upscale residences at the Helleniko redevelopment project will reach roughly €250 million, meaning that the average sale price per house will reach €2.9 million. Additionally, 27 future luxury villas have been sold, along with 100 two- and three-storey condominiums along the property's seafront.
For commercial real estate space, the company's Chief Executive Officer Odisseas Athanasiou said demand from fashion companies currently covers 145% of the space available, while there is also very strong demand for restaurants, entertainment space and other uses.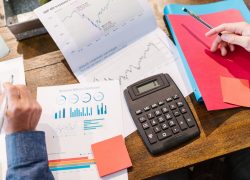 4th Best EU Cities For Entrepreneurs

The Greek capital Athens is the fourth best European city for business enterprise, according to a study presented by UK website Takepayments. After Cambridge, Tallinn and Warsaw, starting a business in Athens can take only four days and there are only three procedures required to do so. No wonder that there has been a 182% increase in the number of businesses registered since 2006, the survey also found.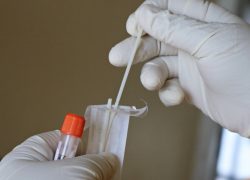 Greece Eased Entry Requirements
From 15 March 2022 onwards, travellers visiting Greece are no longer required to fill out the Passenger Locator Form (PLF) online. Furthermore, travellers arriving in Greece during the period from 21.03.2022 until 04.04.2022, with a European Union Digital Covid Certificate are not obliged to show an extra negative COVID test result upon their arrival. Nevertheless, all travellers regardless of the certificate in their possession, may be subject to random obligatory molecular test (PCR) or Rapid Antigen Test for COVID-19.