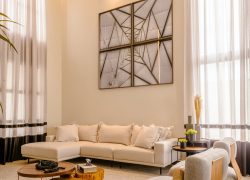 Athens Sees Skyrocketing Property Prices
The Spitogatos Property Index, compiled by the prime real estate search engine of the same name, revealed that Athens' residential market ended the third quarter with asking rents and prices up 38.3% and 25% respectively year-on-year, with the biggest increase in sale prices in areas far away from the capital's centre.
In the centre of Athens the average rental rate is at €9/sq.m., well much higher compared to the years before the financial crisis of the 2010s.  The distance between the most and least expensive neighbourhoods in the capital has shrunk considerably, and affordable places are getting more difficult to come by.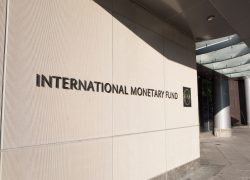 Robust Economic Growth For Greece
In its recent global economic outlook report the International Monetary Fund (IMF) projected the Greek economy will reach a growth rate of 6.5% by the end of 2021 and 4.6% in 2022, even more optimistic than the Greek government's estimate of 6.1% for this year. Furthermore, private investments which fell 0.6% last year, are expected to jump 11.1% in 2021 and to soar by 23.4% in 2022, a result of capital injection from the Recovery Fund.
On the other hand, HSBC analysts concluded the Greek economy is recovering dynamically with a growth rate of 7.5% this year and 5.0% next year.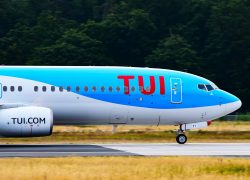 TUI Aims To Bring 3M+ Tourists
In an effort of promoting Athens as an all-year destination, Tourism Minister Vassilis Kikilias agreed with travel giant TUI Group to schedule the first tourist arrivals to Greek destinations in March 2022.
Sebastian Ebel, TUI Group CFO, and Thomas Ellerbeck, member of the Group Executive Committee and Group Director of Corporate & External Affairs described Greece as one of TUI's most important destinations worldwide. Both are confident the Group will surpass the previous milestone in 2019 of ushering 3 million tourists to Greece in the next tourist season.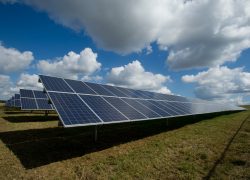 2GW Solar JV Deal
German multinational energy company RWE and Greek energy utility PPC Renewables have agreed to form a joint venture to develop solar power projects in Greece.
The two companies will focus on expanding large-scale photovoltaic projects with a total capacity of up to 2 gigawatts (GW). PPC will reportedly contribute 9 projects with a combined total of up to 940 megawatts in northern Greece's west Macedonia region.
PPC Renewables CEO Konstantinos Mavros said: "PPC is committed to leading the energy transition in the country. Our extroversion is essential for the group's transformation." while RWE Renewables Onshore and Photovoltaic Europe and Asia-Pacific Chief Operations Officer Katja Wünschel commented, "Greece is a promising growth market for us, with its high solar energy levels and clear commitment to renewables."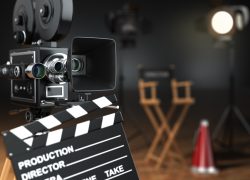 Greece The Next Filmland?
Millennium Media in collaboration with NU Boyana Film Studios, the Bulgarian production hub, are set to build a major new studio facility spanning 83,000 square meters in the town of Thermi, just outside Thessaloniki, in Northern Greece.
This 20 million investment signals Greece's recent awakening to the benefits of the lucrative film industry.
In fact, major Hollywood productions have started filming in Thessaloniki and a number of destinations in Central Macedonia in the summer, such as "The Enforcer", a new movie starring Antonio Banderas. Another blockbuster  "The Expendables 4", will start its 1-moth filming in Thessaloniki from October 30th.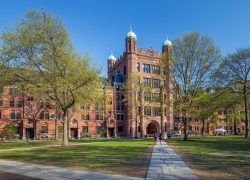 Yale Partners With University Of Athens
University of Athens and Yale University signed an agreement in offering a joint undergraduates programme in environmental science and public health, and a joint master degree in environmental health in English from the academic year 2022-2023. Graduates of he program will receive a degree from both schools.
The two institutions developed the program through a collaboration between the University of Athen's professor Nikolas Thomaidis and Yale University professor Vasilis Vasilou.
Thomaidis commented on the partnership, saying "A long-term and productive scientific collaboration with Professor Vasiliou's group at the School of Public Health resulted in the idea of developing this Center of Excellence. We anticipate the Center will strengthen our partnership with Yale and demonstrates how fruitful and close research collaborations can expand our efforts to address issues that impact everyone, independent of their country."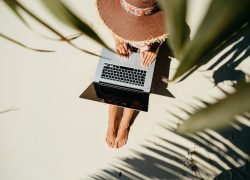 Digital Nomads Embark On Migrating
The Ministry of Immigration and Asylum recently revealed that they have received so far 2,918 Digital Nomad Visa applications, among which 1,693 cases have been approved. These figures might not seem significant, but show that mobility has begun to take place. With the tax incentives offered by the Greek government, more digital nomads are expected to set up their homes in the country in the coming years.
Deputy Governor of the Bank of Greece, Theodoros Pelagidis, pointed out that Greece is currently being offered a great opportunity to attract digital nomads.  "About 80% of Europeans want to live in a different place from where they work, while about 1/3 of German and French workers will work remotely in 2022 and this is an opportunity for Greece in terms of attracting them."  said Pelagidis.