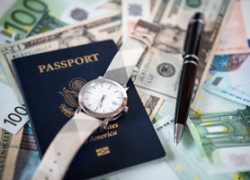 Greece Leads Europe's Investment Schemes
A report released by property brokers Tranio revealed that in the first half of 2022, Europe's top investment programme by demand growth is the Greek Golden Visa. Its inquiries increased by 127 percent to the same period of 2021.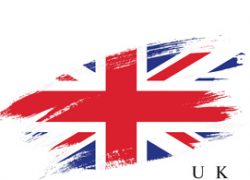 Brits' EU Pathway: Golden Visa
Greece continues to be the top choice for British investors who desire in securing their EU residence permits after Brexit, due to the country's Golden Visa scheme's low entry of €250,000 in real estate investment.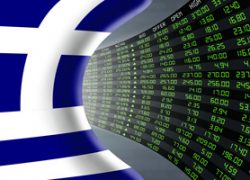 Greek Economic Growth 5.7%
Moody's Analytics sees 5.7% growth for Greece this year, the third highest in the eurozone, supported by tourism and investments. Its economist and assistant director, Michael Grammatikopoulos, noted that Greece's real GDP grew by 7% year-on-year in the first quarter of 2022 and is now 3% above pre-pandemic levels, at a time when eurozone GDP is just 0.8% up. "Our forecast is that Greece's growth will outpace the momentum in the eurozone."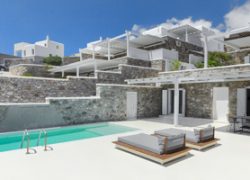 Foreigners Send Up Property Prices
The Bank of Greece published data showing the country earned €374 million in the first quarter of 2022 through foreign investments in the real estate market, a 74,8% up than the same period last year. The highest property prices were recorded in Mykonos, Paros and Santorini.
Another nationwide study released by the real estate company RE/MAX Greece shown that for every 100 property transactions, buyers from Greece account for 54% whereas from overseas is 46%. On Crete and Corfu, 90 out of 100 property sales were from foreign investors.
Analysts noted that vacation home market in Greece will continue its upward trend, as a result of the improving infrastructure at Greek destinations and an influx of tourists push up the demand for short-term rental properties.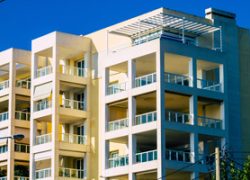 Athens City Centre A Big Hit
Athens, being the Greek capital, has been the most sought-after destination for local and international investors. According to data compiled on behalf of Kathimerini by Spitogatos Insights, the online classifieds network, of the 10 countries with the greatest interest in the Greek market, five are focused on real estate in the Athens city centre.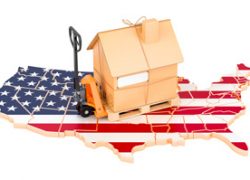 Americans Nesting in Greece

Though the US passport is one of the most powerful in the world, some Americans have started obtaining residences in Europe, which often mean reduced cost of living without compromising the quality of life. Furthermore, the rising property prices, and the rising inflation in the States, coupled with the depreciation of the euro all drive them to search for relocation opportunities.
Sotheby's International Realty told Bloomberg that American inquiries about relocating to Greece are up by 40% compared to April-June 2021, the majority of them bought properties in order to obtain Greek residence through the Golden Visa scheme.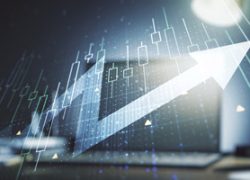 Greece A Business Magnet
Ernst & Young's (EY) latest Attractiveness Survey Greece, based on a sample of 250 companies, confirms the resilience of the country's appeal in a challenging environment. The percentage of businesses planning to invest or expand activities in Greece over the next year increased for the second year in a row, reaching 37 %, up from 34 % in 2021 and 28 % in 2020. Additionally, three out of four investors believe that the country's draw will heighten in the next three years, which is the highest percentage among European countries, and well above the figure for the whole of Europe (64%).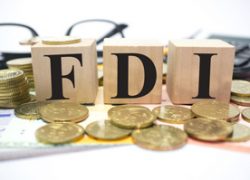 Greece FDIs Trends
Ernst & Young's (EY) European Investment Monitor reported that 30 foreign direct investments (FDIs) were implemented in Greece in 2021. The most significant is investments made in the country in the last two years represent 24% of the total investments carried out in the country in the last 22 years.
Investments with higher added value, and sectors of the economy where Greece has an obvious comparative advantage have been the new focus, such as agri-food, transport, logistics, software and IT services, which absorbed a total of 57% of capital.
Furthermore, according to data from the Bank of Greece, FDI net inflows in 2021 reached over €5 billions, breaking all records since 2002.
Source: EY Attractiveness Survey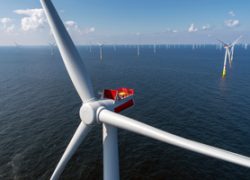 Offshore Wind Farms Target 2GW Capacity
The Greek Parliament has passed a law on the development of offshore wind energy and further simplification of renewable energy licensing, including new environmental measures.
The goal is to install at least 2 GW in offshore wind farms by 2030, as part of the National Energy and Climate Plan (NECP). Potentially suitable areas for bottom-fixed parks are considered to be near Northern Evia and off Alexandroupolis while floating wind farms are likely to be more suitable in the waters off the Cyclades islands, Dodecanese, Crete, and Karpathos.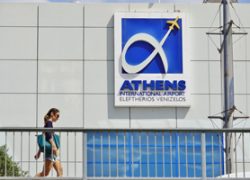 Athens Airport the Best in Europe
Athens International Airport scored 4.4 stars out of 5 from 24,467 reviews, making it the best in Europe according to user ratings on Google compiled by British search engine for holiday rentals Holidu, "Greece has gotten by relativity unscathed from the European flight mania, with most of the delays being experienced at the departing airports with inbound flights to Greece." Holidu remarked.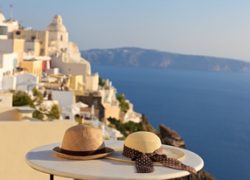 Tourism Stronger than Ever
"This year, tourism has shown that it is indeed Greece's "heavy industry" and can not only bolster the national economy but also provides significant support under the most difficult of conditions," Tourism Minister Vassilis Kikilias recently stressed. He emphasised that every week this summer Greece has been welcoming close to one million visitors, and weekly arrivals in July exceeded 900,000.
Source: ANA -MPA